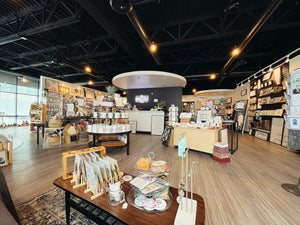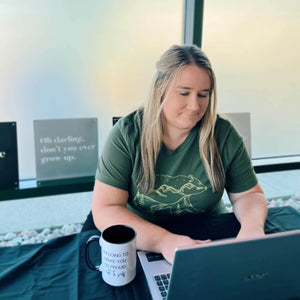 GET TO KNOW US!
Meet Katie Deck!

Katie is the owner of All Decked Out which was created back in 2017 after she started a new job at a local
collective boutique - The Makers Keep

Since then All Decked Out has grown from a small side gig with a cricut creating vinyl items to a full blown mini workshop after adding in sublimation, dtf and screen printing. We create drinkware, apparel, signs, cards and more with our random side projects!

In September of 2021 Katie was blessed with the opportunity of opening her own storefront of
The Makers Keep in Sherwood Park!

You can shop All Decked Out and other amazing
local makers at all four locations

Sherwood Park: 112, 2755 Broadmoor Blvd
Kingsway Mall: 1 Kingsway Garden Mall / Edmonton
The Grand: 10806-124 Street / Edmonton
The Enjoy Centre: 101 Riel Drive / St. Albert

You can shop our baby apparel and mini pots
at Creative Goods & Co in Slave Lake.

Local pick-up is available at our store in Sherwood Park and any of the other Makers Keep locations. Please use code "LOCALPU" at the checkout and we will be in touch.

Thank you for supporting local and joining us
on this incredible journey!